Employee Training Management System
KEEP YOUR EMPLOYEES COMPLIANT THE EASY WAY ACCEPTED ACROSS NORTH AMERICA!
Does your company have an existing in-house training program for forklift certifcation?
STOP TRAINING THE OLD WAY
STORES ALL TRAINING RECORDS
STAY COMPLIANT - ACCEPTED ACROSS NORTH AMERICA
Does your company have an In-House Training program for Forklift Training?
Is your company looking for a more efficient and effective way to deliver safety training—especially during a time where in-class training just doesn't seem feasible?
You can now compliment your existing In-House Training program with our new Online Theory courses for Forklift, AWP, Fall Protection and more!
Our programs are compatible with all in house-training programs, and are ideal for companies who need multi location training, have a high turnover, and who frequently hire permanent or temporary operators.
The LIFT Certified Difference 
LIFT Certified offers the most cost-efficient, effective, interactive, and user-friendly online safety training courses in the industry today. Trusted by some of the largest companies and training organizations in the world, our courses are OHSA and CSA compliant, making them accepted across North America.
Just check out the reviews below!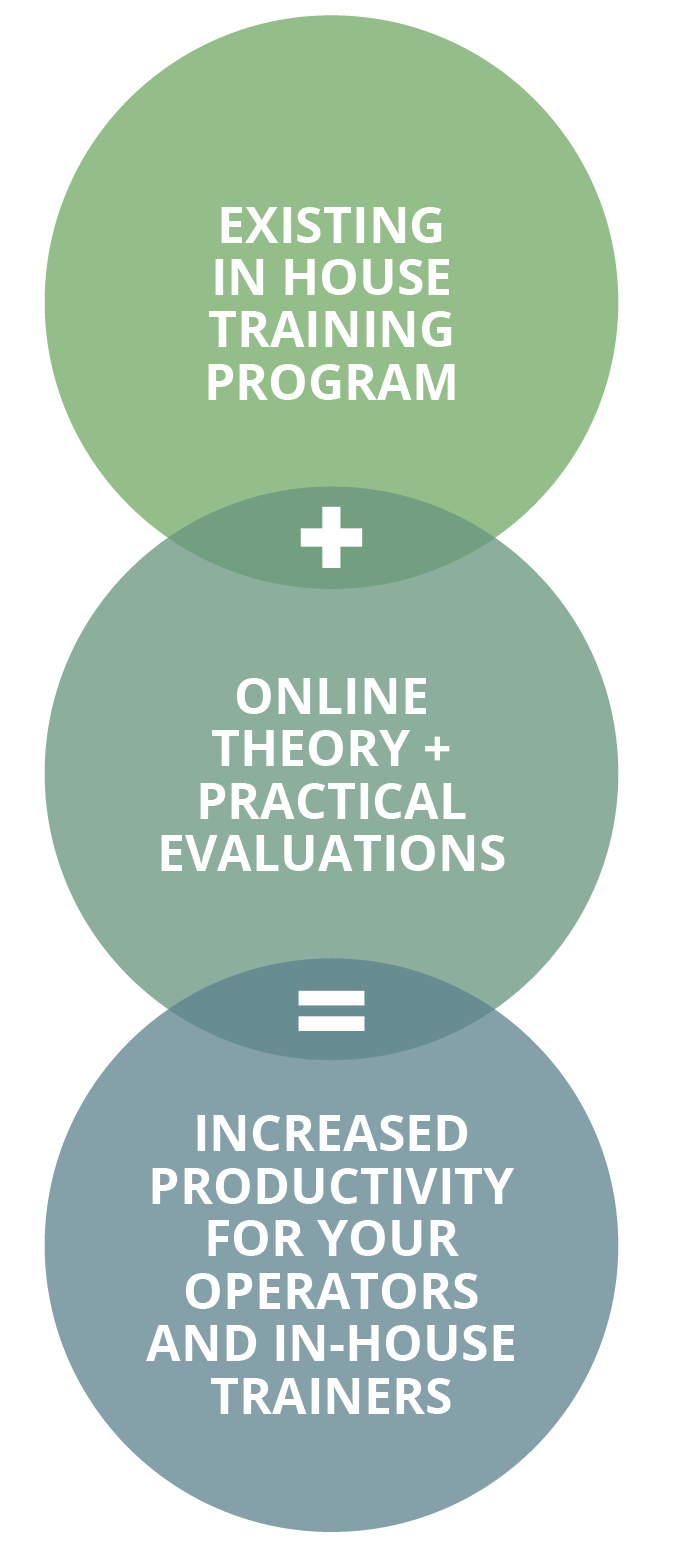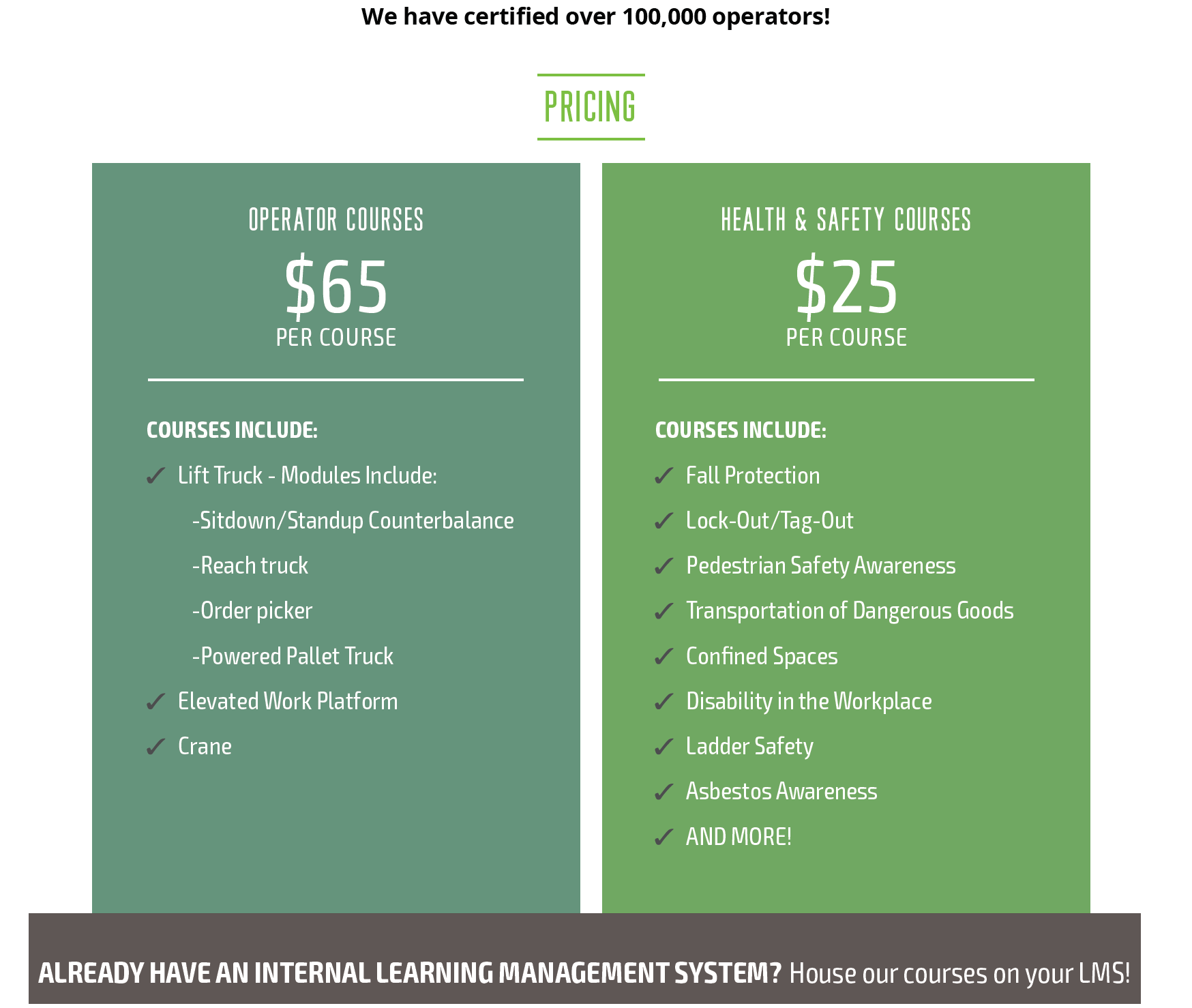 You've never seen theory like this before!
You don't see training courses like this every day—unlike the usual PowerPoint based courses, our programs were extensively sketched and animated over a 3-year period. We had them voiced so operators could listen and reflect instead of read, and we recorded them in different languages so that everyone could learn in a language that they were comfortable with. We wanted to be able to explain forklift theory in a new way, more thoroughly than any live video or course reading. In fact, we've discovered that many trainee's do not retain information while listening to a live instructor, and most are less likely to ask questions (even if they are confused).
The knowledge that they retain is essential to their safety and yours!
Approaching forklift theory from new creative standpoint has offered some of the biggest organizations in the world a new approach to training. In fact, they have discovered that they're able to teach forklift stability and safe operating procedures in a way that they had never been taught before.
They're also now able to include interactive quizzes, exercises and 'gamification' to ensure the most effective transfer of knowledge for all learning styles.


Blended Approaches
A blended training approach is proven to be the most effective way to reduce or eliminate classroom training, ensuring all social distancing precautions are followed, and increase the production time of your operators as they can complete their online theory anytime, anywhere, from any mobile device. You no longer have to shut down production for in-class training!
Already have an internal Learning Management System? No problem, simply use our courses directly onto your LMS. All courses are customized to your needs—you can now include our full catalog OR select only the courses your company needs. Need a course adapted to your company's and procedures? We can develop any course to suit your warehouse, office or unique needs.
PLUS,
no upfront cost or monthly subscription! Only pay for courses you take!
Finally, there's a more efficient, effective, and cost saving way to do in-house training!
Contact us today to learn more!